The sinking of the SS Edmund Fitzgerald - November 10, 1975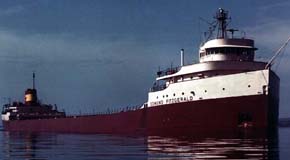 "..The lake it is said never gives up her dead
when the skies of November turn gloomy
With a load of iron ore 26,000 tons more
than the Edmund Fitzgerald weighed empty...."
always liked the song, gordon lightfoot made this particular tragedy a lifelong memory for me. not a sailor now boat person at all. just the haunting tone the lyrics puts me right on the ship with those poor souls. working men die at work to feed thier families thats something that sticks with me and will till i go from here.
click here for link
if you don't comment no angel will gets its wings...
0